COLUMBIA TAI CHI & KUNG FU CENTER
MARTIAL ARTS, HOLISTIC HEALTH, FITNESS, AND MORE!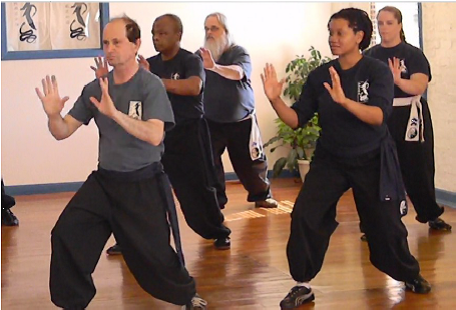 ARE YOU THE KIND OF PERSON WHO…
Wants to be fit and healthy, but doesn't really enjoy gym memberships?
Is ready to change your lifestyle for the better?
Has an interest in Asian culture and philosophies?
Would like to learn effective self-defense?
If you can say yes to any one of these, then you should definitely come for and introductory visit and try a week of beginners classes with us for FREE!
PROGRAMS FOR EVERY AGE
AND EVERY LEVEL OF INTEREST AND EXPERIENCE.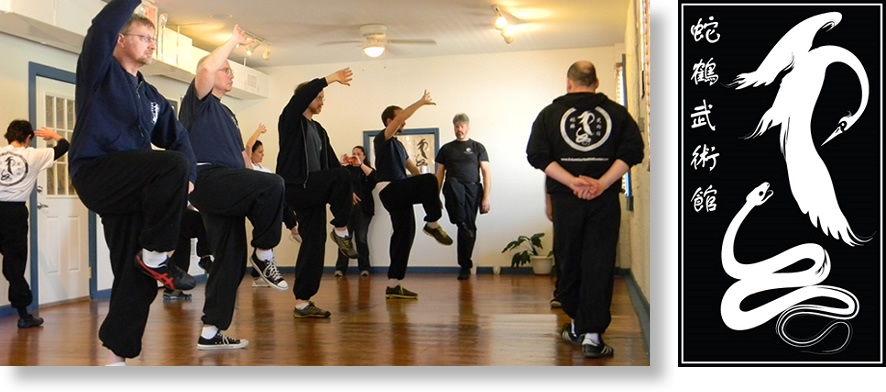 "I have been a holistic practitioner for over 20 years. I am a Chiropractor, a Distinguished Fellow in Chiropractic Biophysics, Certified in Applied Kinesiology and Certified in Acupuncture.
Given that length of experience and depth of training, I would say that I am a very discriminating consumer when it comes to anything to do with health and wellness.
I drive an hour and a half one way to attend class. And like many of you, I don't have much free time. But it is worth it!
I am certain that the majority of my patients would benefit from taking Tai Chi at the Columbia Tai Chi Center. It is a professional and safe environment for anyone to start or enhance their present fitness routine.
I treat many individuals who hurt themselves trying to work out. There is little risk in this environment… but it is quite challenging at times! The classes include people of many different ages which offer a richness of diversity.
Why not give it a try?"
Dr. Sara E. Windham
"The tai chi taught here is top-quality and traditional, which means it is taught as a martial art with emphasis on health and emotional well-being. Students looking for gentle, effective exercise to induce both physical and spiritual benefits will find what they are seeking; those interested in self-defense and more demanding workouts also have a place here. Complete tai chi is offered, including Fundamentals, Tai Chi Forms (traditional and weapons), Push Hands, Martial Applications (self-defense), Qigong (Chi Kung), and Meditation."
Leigh Sheridan, Veterinarian / Veterinary Acupuncturist, Age 38, Columbia, SC
You will find a second home here at Columbia Tai Chi and Kung Fu Center
In addition to getting to be around some of the nicest, most positive people you'll ever meet, you'll love our attractive 1,500-square-foot facility, which is in perfect harmony with the quality of our classes and is kept clean and well-maintained by our students.
We are located near the heart of downtown Columbia—just minutes away from all parts of Columbia, West Columbia, and Lexington, with ample parking, restaurants and health food stores and other shops within walking distance.
We have classes six days a week for your convenience at an inviting location. Our facilities include a tidy and well-equipped studio, changing room, restroom, lounge area to drink tea and get to know other students, and all of the essential training equipment that you need.
And students enjoy the fact that we are just a short stroll from Rosewood Market, a wonderful market & deli with many healthy vegan options.
So that you get the optimum benefit from your classes:
Columbia Tai Chi and Kung Fu Center's student/teacher ratio is always under 1:10—which is ideal for the best balance of energy, fun, and personal attention.
The atmosphere is kept enjoyable but disciplined, with lots of focus and hard work, but always a little smiling and laughter.
All levels of students are accepted, but of course we go out of our way to make sure that beginners get off to a good start in this in this life-enriching and lifelong pursuit.
We group students within class so that everyone is working with other students at their level, yet still getting the opportunity to get to know and benefit from the experience of the more advanced students. This arrangement is wonderful for meeting the needs of individual students and also building community.
And there's more than just great Tai Chi and Kung Fu classes!
On top of the fun, life-enriching programs, students at Columbia Tai Chi and Kung Fu Center have other advantages:
10-50% discounts on special classes and workshops by visiting masters and out-of-town events
Special classes and advanced Mastery roundtable discussion groups
A relaxing common area where it is easy to meet and socialize with fellow students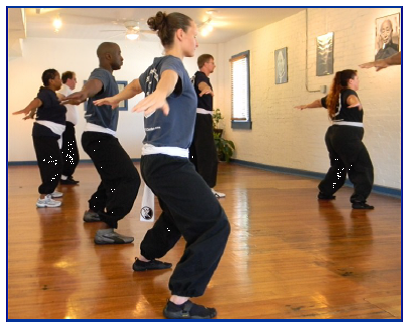 MARTIAL ARTS, HOLISTIC HEALTH, FITNESS, AND MORE!
---
Special Programs & Services
Columbia Tai Chi and Kung Fu Center offers a variety of exciting special programs and services for corporations, civic organizations, schools and community events.
Speaking engagements, lectures, seminars and workshops
Performances and demonstrations
Corporate team-building events
Children's birthday parties and social activities
"I have been studying at the Columbia Tai Chi Center for a little over a year and I love it. When I first started, I had a weak knee from a soccer injury. I could barely put any weight on it and my range of motion was very limited. But I was encouraged to stick with it and allow my body to do what it could. I studied Qigong (Chi Kung), forms, weapons and self defense. Now my knee is much stronger and my range of motion is much improved. I lost weight, my skin is clear, and I feel good overall. Plus, the friendships I've made here are invaluable."
De Anna Beasley, Graduate Student, Age 28, Columbia, SC
If you live in West Columbia, Lexington, Blythewood, Irmo, Cayce, or any other area around Columbia, don't worry, we have many students taking classes here from your area, and with our many flexible class times, you will be able to find times that work for you. If you work in Columbia, then it's even easier because we have many evening class times—
so don't let distance keep you from improving your life with Tai Chi and Kung Fu!